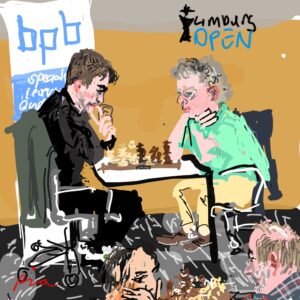 Of course, you can look at chess and a chess tournament from a different angle. Not by taking pictures, but.... a drawing!
Pia Sprong, participant in the Veterans, made some nice drawings. You can see one here. Pia drew the top grandmasters Jorden van Foreest and Alexei Shirov playing a four-match duel.
Nice to see: the match through Pia's glasses.